Change Corps was founded by Douglas Phelps, David Rossini and alumni of The Public Interest Network. During your year with Change Corps, you'll learn from some of the best.
Staff leadership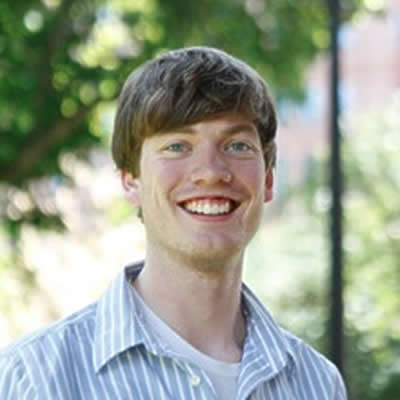 Ryan Doyle
Ryan Doyle is the executive director for Change Corps. Before joining Change Corps, Ryan worked for Green Corps, the field school for environmental organizing, as an organizer in the class of 2010 and then an assistant organizing director for four years. In this role, Ryan helped to run Green Corps' classroom training, directly managed dozens of Green Corps organizers, and developed and led field campaigns on behalf of partner organizations, including Green Corps' successful partnership with Catapult Campaigns to convince agribusiness giant Wilmar International and its partner Kellogg's to adopt deforestation-free palm oil policies.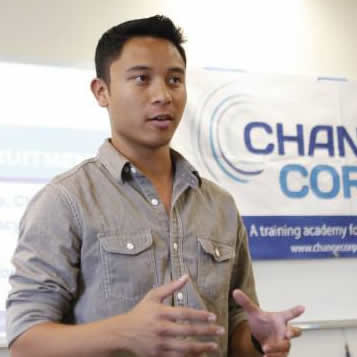 Manny Rin
Manny is an assistant organizing director with Change Corps. After graduating from UC Davis with a degree in Environmental Policy in 2012, he worked as a campus organizer with the California Public Interest Research Group (CALPIRG). In his five-year experience organizing to make social change, Manny has helped to recruit and train hundreds of student activists, won grassroots campaigns to protect the environment, and helped to register over 2,000 student voters in the 2012 election. Manny was born and raised in the California Bay Area.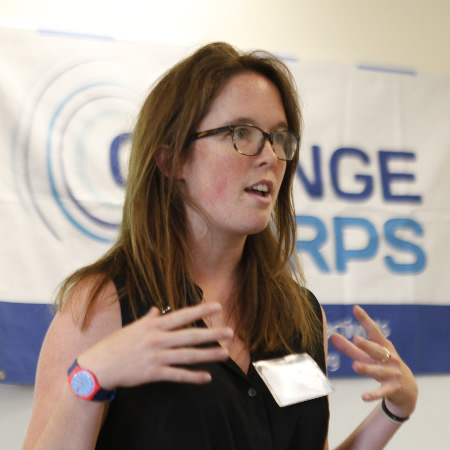 Hannah Adams
Hannah is an assistant organizing director with Change Corps. Hannah graduated from Green Corps, the field school for environmental organizing, in August 2014. During her Green Corps year she ran campaigns for groups such as Food and Water Watch, to stop the overuse of antibiotics on factory farms, and Sierra Club, to retire a coal-fired power plant. Hannah attended Wesleyan University and earned a dual degree in Latin American studies and government. She got her start organizing in college through canvassing for the Working Families Party, interning for Make the Road New York and organizing for SEIU 21LA in New Orleans. In her senior year she coordinated the get-out-the-vote effort with Sen. Chris Murphy's campaign in Middletown, Conn.
Claudia Iglesias
Claudia Iglesias is the recruitment director with Change Corps. She recently moved to Colorado from Las Vegas, Nev. There, she worked as an organizer and activist for the Nevada State Democratic Party, Working Families Win/Americans for Democratic Action, the Laborers' International Union of North America, and various other social and economic change organizations and nonprofits. Claudia graduated from the University of Nevada in Las Vegas with a degree in interdisciplinary studies with concentrations in political science, history, and anthropology. She is originally from El Paso, Texas.
Board of directors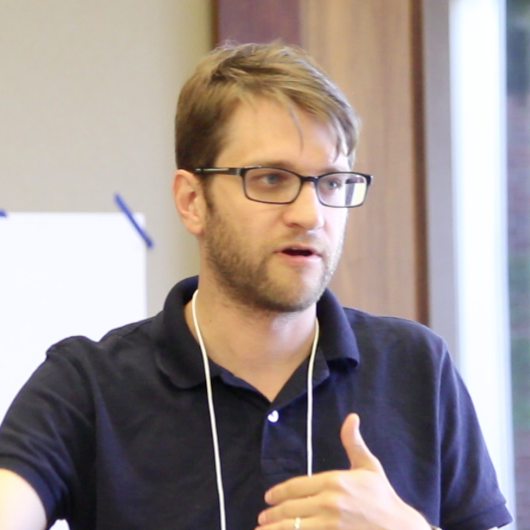 David Rossini
Executive Director, Impact
David Rossini is the president of Change Corps. For the last 10 years, David served as organizing director of Green Corps, the field school for environmental organizing. David currently works as the executive director of Impact and helps to coordinate the Public Interest Network Training Center on organizing.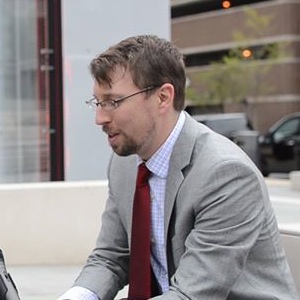 Drew Hudson
Executive Director, Environmental Action
Drew has been a political organizer with state and national campaigns for the last 15 years, specializing in merging online work with on-the-ground field organizing. He's an alumnus of the canvass team, field team, Green Corps, MoveOn and VPIRG. Today, Drew is the executive director of Environmental Action, where he has grown the list of online members from 40,000 to more than 200,000 in two years while raising more than $1 million dollars online and off, fighting for endangered species, handing out tinfoil hats to climate-change-denying members of Congress, being sued by ExxonMobil and having fun in other ways.
Guest Trainers
Change Corps draws from a deep well of talented and experienced organizers and trainers, including leaders at ProgressNow, Planned Parenthood, SEIU, and other partners.

In the past, our guest trainers have included:
Bill McKibben
Senior Advisor & Co-Founder, 350.org
Bill McKibben is a founder of the grassroots climate campaign 350.org and the Schumann Distinguished Professor in Residence at Middlebury College in Vermont. He is a 2014 recipient of the Right Livelihood Prize, sometimes called the 'alternative Nobel.' He has written a dozen books about the environment, including his first, The End of Nature, published 25 years ago, and his most recent, Oil and Honey.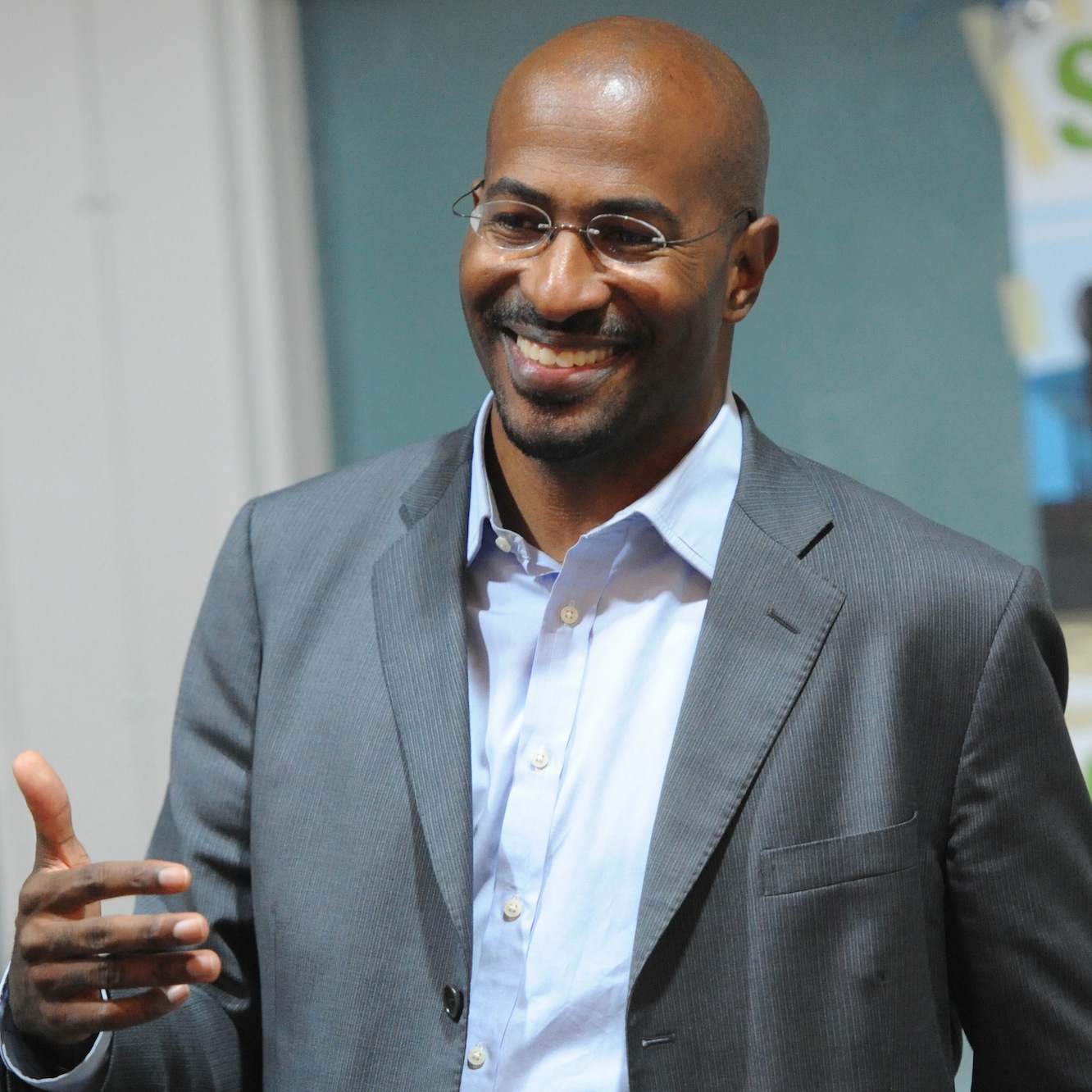 Van Jones
Host, CNN Crossfire
Van Jones is a CNN political contributor, regularly appearing across the network's programming and special political coverage. Jones has founded and led four nonprofit organizations engaged in social and environmental justice. These include: The Ella Baker Center for Human Rights, Color of Change, Green for All, Rebuild The Dream and Dream Corps Unlimited. He is the author of two New York Times best-selling books, The Green Collar Economy and Rebuild the Dream. In 2009, Van worked as the green jobs advisor to President Barack Obama.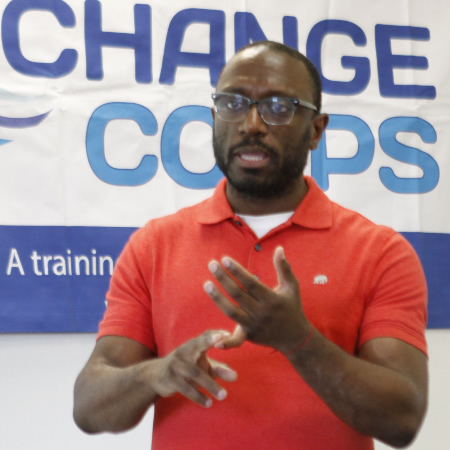 Michael Crawford
Digital and Creative Director, Freedom to Marry
Michael Crawford is the director of online programs for Freedom to Marry, where he manages the organization's websites, email program, online fundraising and social media presence. He has a wide range of experience in political advocacy, new media and grassroots organizing. He was a leading strategist for the successful campaign to win marraige equality in Washington, D.C., and co-founded D.C. for Marriage.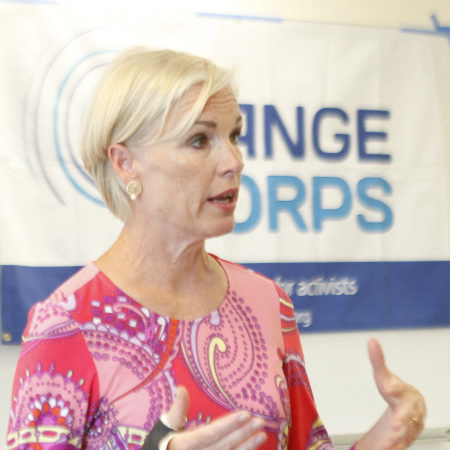 Cecile Richards
President, Planned Parenthood
Cecile Richards is the president of Planned Parenthood Federation of America and Planned Parenthood Action Fund. She is a nationally-respected leader in the field of women's health and reproductive rights, and, as president of Planned Parenthood, leads a movement that has worked for nearly 100 years to build a safer and healthier world for women and teens.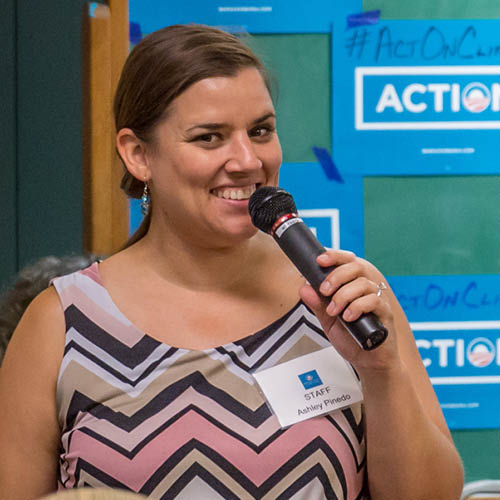 Ashley Pinedo
National Training Director, Organizing for Action
Since January of 2013, Ashley has been the national training director at Organizing for Action, a grassroots organization dedicated to training a generation of community organizers ready to civically engage and fight for change at the grassroots level. Prior to joining the Organizing for Action team, Ashley spent four years organizing in support of President Obama. In 2012, Ashley served as Florida training director for the Obama campaign, where she oversaw the training of more than 3,500 volunteers, organizing fellows, and other staff. Ashley lives in Chicago where she also teaches a course on Issue Advocacy and Community Organizing at the University of Chicago Harris School of Public Policy.
And many others, including…
Kirk Adams, SEIU International Executive Vice President
Mia Moore, Democracy for America Chief of Staff
Naomi Roth, Massachusetts Organizing Director at Families for Excellent Schools
Amy Faulring, Grassroots Campaigns Director at MoveOn.org
John Rumpler, Senior Attorney for Environment America
Margie Alt, Environment America Executive Director
Jonathan Parker, Campaigns Director at Emily's List
What social change leaders are saying about Change Corps:
"Long-lasting social change simply doesn't happen without organizing. I'm thrilled that Change Corps is passing on the secrets of the trade to a new generation of activists."—Eli Pariser, Co-Founder, Upworthy; former President, Moveon.org
"If we organize, we can change the world. We need trained organizers to support the strategies, skills and culture to make this change. That is why we founded Midwest Academy. Change Corps will add to our number and growing forces."—Heather Booth, Founder, Midwest Academy
"Knowing the track record of the people behind this program, I expect that in the years to come, the list of our country's most effective young organizers will be peppered with the names of Change Corps graduates."—George Goehl, Executive Director, National People's Action
"We live in a wonderful, terrible country, and everyone who isn't lying to themselves or others knows it. Fantastic people, shameful policies. Amazing amount of talent, and yet too many people's life chances are determined at birth. So many unbelievably funny people to meet and work with, and so much work to do. The smartest, most talented, funniest and hardest-working people I know are all organizers. Change Corps will give you a running start. As Woody Guthrie always said, 'Take it easy, but take it.'"—Dan Cantor, Working Families Party
"The rallying cry of Nelson Mandela's African National Congress was Amandla! Awethu!—Power! To us! Change Corps, founded in the spirit of that philosophy, can help us learn that the power to change the world is in our hands, hearts and minds, if only we will dedicate ourselves to the struggle for justice and to learning the time-tested tools of organizing and resistance."—Si Kahn, organizer and musician; author, "Creative Community Organizing: A Guide for Rabble-Rousers, Activists and Quiet Lovers of Justice"
"I know the people behind Change Corps. They're smart, strategic and know how to organize. We need more people like them, and I'm looking forward to meeting and working with the graduates of the Change Corps program for years to come."—Adam Ruben, former Political and Field Director, MoveOn.org
"Change Corps allows organizers and activists to develop vital skills while fighting in the trenches. This is a unique opportunity to build alliances and make a difference in many communities all in one year."—Greg Speed, President, America Votes